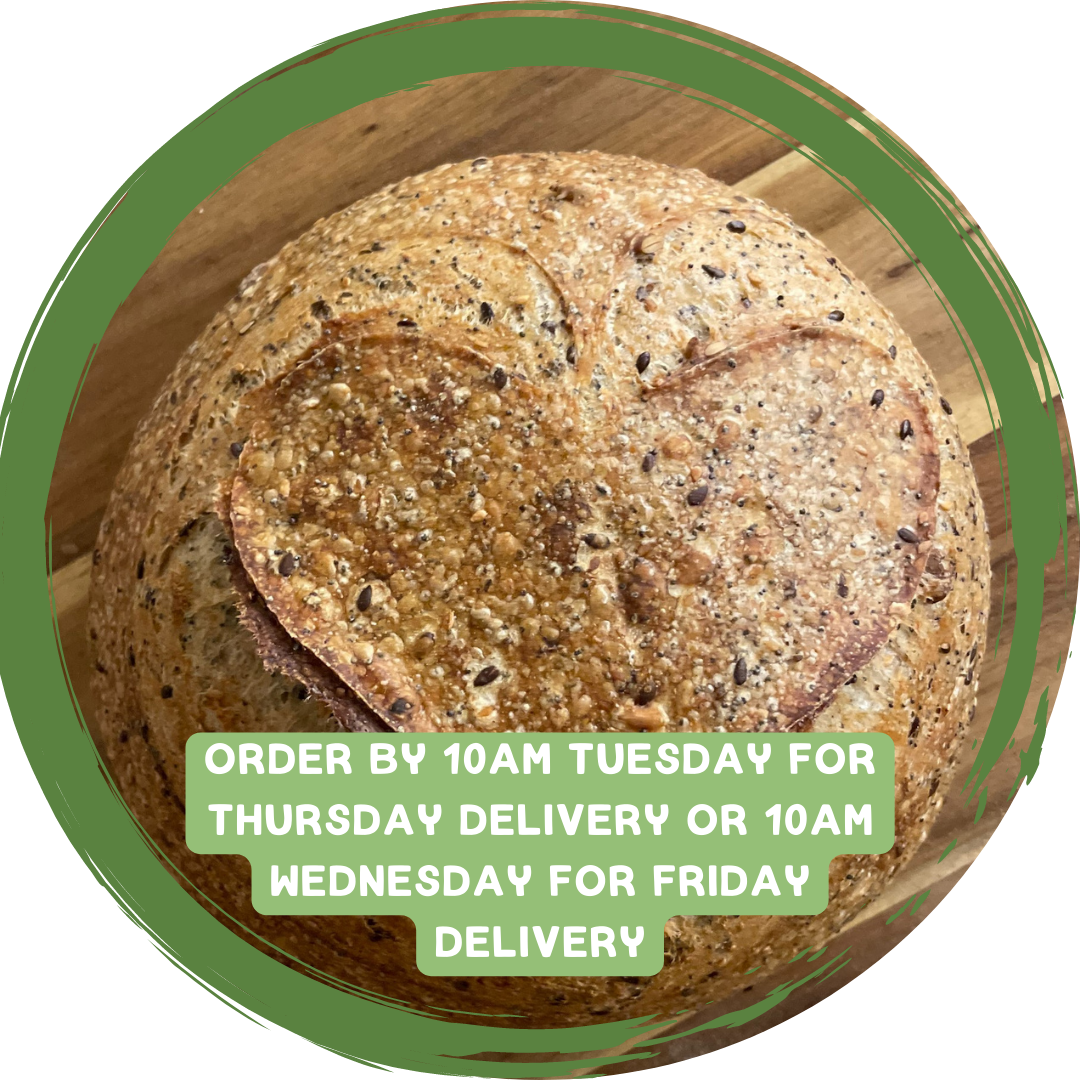 Bread - Super Seed Sourdough Loaf
Sale price
$14.00
Regular price
Bread - Super Seed Sourdough Loaf
Sale price
$14.00
Regular price
Product Info
Delivery Information
 ***Orders for bread must be placed by either 10am Tuesday for Thursday delivery or 10am Wednesday for Friday delivery.  **
Baked fresh in the morning by the team at The Wonky Loaf, just in time for delivery to your door. Please note we are unable to request these as sliced - these usually come unsliced. 
Ingredients
Kialla organic bakers, wholegrain rye and stoneground wholewheat flours, purified water, salt, wild yeast, with pumpkin, sesame, sunflower, poppy, caraway and flax seeds
Delivery charges vary depending location, with a minimum order value of $60.
All deliveries are made Thursdays or Fridays depending your postcode.