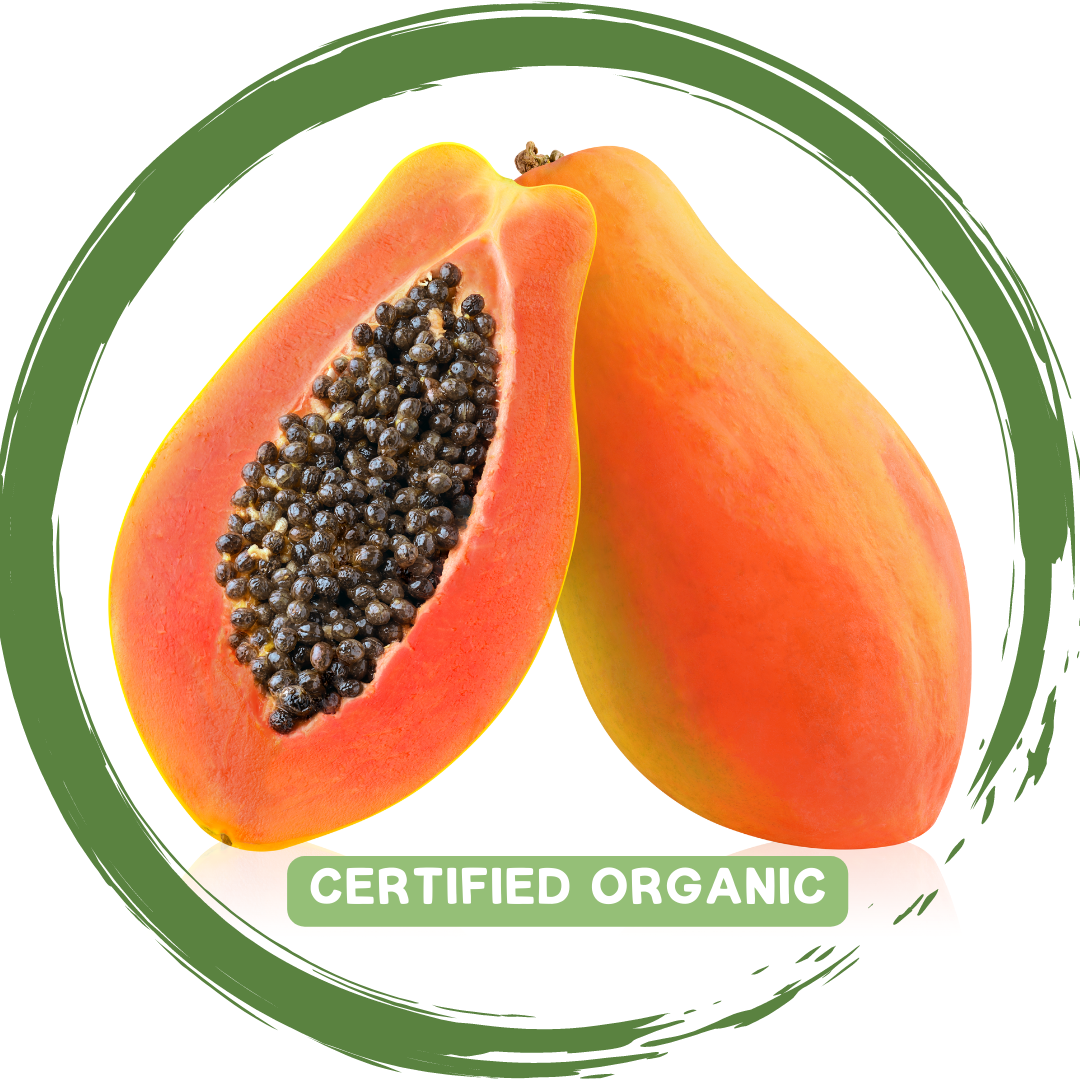 Red Papaya each - Certified Organic
Sale price
$12.00
Regular price
Red Papaya each - Certified Organic
Sale price
$12.00
Regular price
Product Info
Delivery Information
Please note that due to sizing fluctuations, adjustments may be made to refund over charge or charge for extra weight depending size. 
On the farm!
Certified Organic*
Soft and colourful Certified Organic Red Papayas. Also known as paw-paw, Red Papayas are a soft, fleshy fruit that can be used in a wide variety of culinary ways; They can be eaten raw when ripe, put in a smoothie, jams, added to salads, eaten for breakfast or as a dessert fruit.
Papaya and Papaw are available all year round with increased supply during Spring and Autumn.
Nutrition facts & Storage Tips
Red Papayas are an excellent source of vitamin A, B, C, E and K, folate, fibre, iron, and magnesium, they are full of antioxidants that strengthens the immune system, reduces inflammation, and protects the cells against free radical damage.
When the fruit is partially yellow it should be left at room temperature and will ripen in a few days. To speed the process, place in a paper bag with a banana the ethylene gas from it will help to speed the ripening process.
Ripe fruit should be stored in the fridge and consumed within one or two days, to enjoy their maximum flavour.
Delivery charges vary depending location, with a minimum order value of $60.
All deliveries are made Thursdays or Fridays depending your postcode.