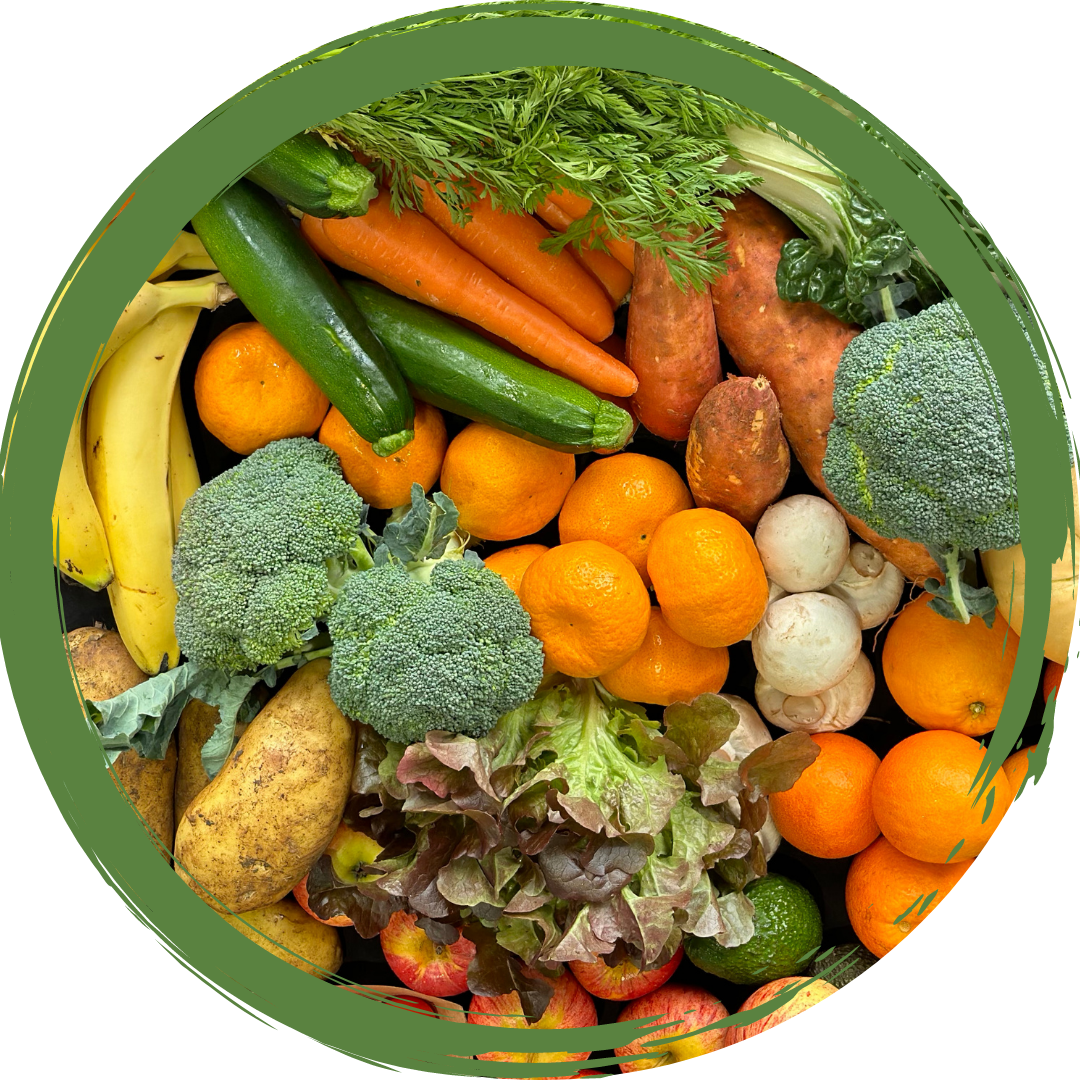 Extra Large Seasonal Box.
Sale price
$130.00
Regular price
The Extra Large Seasonal Box offers a value packed collection of between 16-18 different types of seasonal organic fruit and veg.

Subscribe and save 10% with a weekly or fortnightly subscription.


Weekly lists are published below on Sundays for delivery the following Thursday and Friday.
You can make up to two swaps in the Seasonal boxes each week using the
Swaps Request Form Below
If you are looking for a more flexible option you might like to try our Build Your Own Seasonal Box :)
Extra Large Seasonal Box.
Sale price
$130.00
Regular price
Product Info
Delivery Information
What's in the box
For deliveries 7th & 8th Dec
Piece Certified Organic Pumpkin

1kg Certified Organic Potatoes

1kg Certified Organic Carrots

1kg Certified Organic Sweet Potato

1 head Certified Organic Broccoli

1kg Certified Organic Oranges

1kg Certified Organic Apples Red

500g Certified Organic Onions

1kg Certified Organic Bananas

1 Certified Organic Asparagus

2 Certified Organic Lettuce Cos

1 Local Mushrooms Bag

1 Certified Organic Spinach Bag

2 Certified Organic Cucumber

500g Certified Organic Zucchini

1 Certified Organic Baby Broccoli

300g Local Tomatoes
Weights stated are subject to seasonal variation and availability - mother nature isn't always predictable 
Lists are subject to late changes and seasonality 
Did you know you can request up to two swaps in the seasonal boxes each week. Use the button below and request to remove items for more of whats already in the box. 
Delivery charges vary depending location, with a minimum order value of $60.
All deliveries are made Thursdays or Fridays depending your postcode.