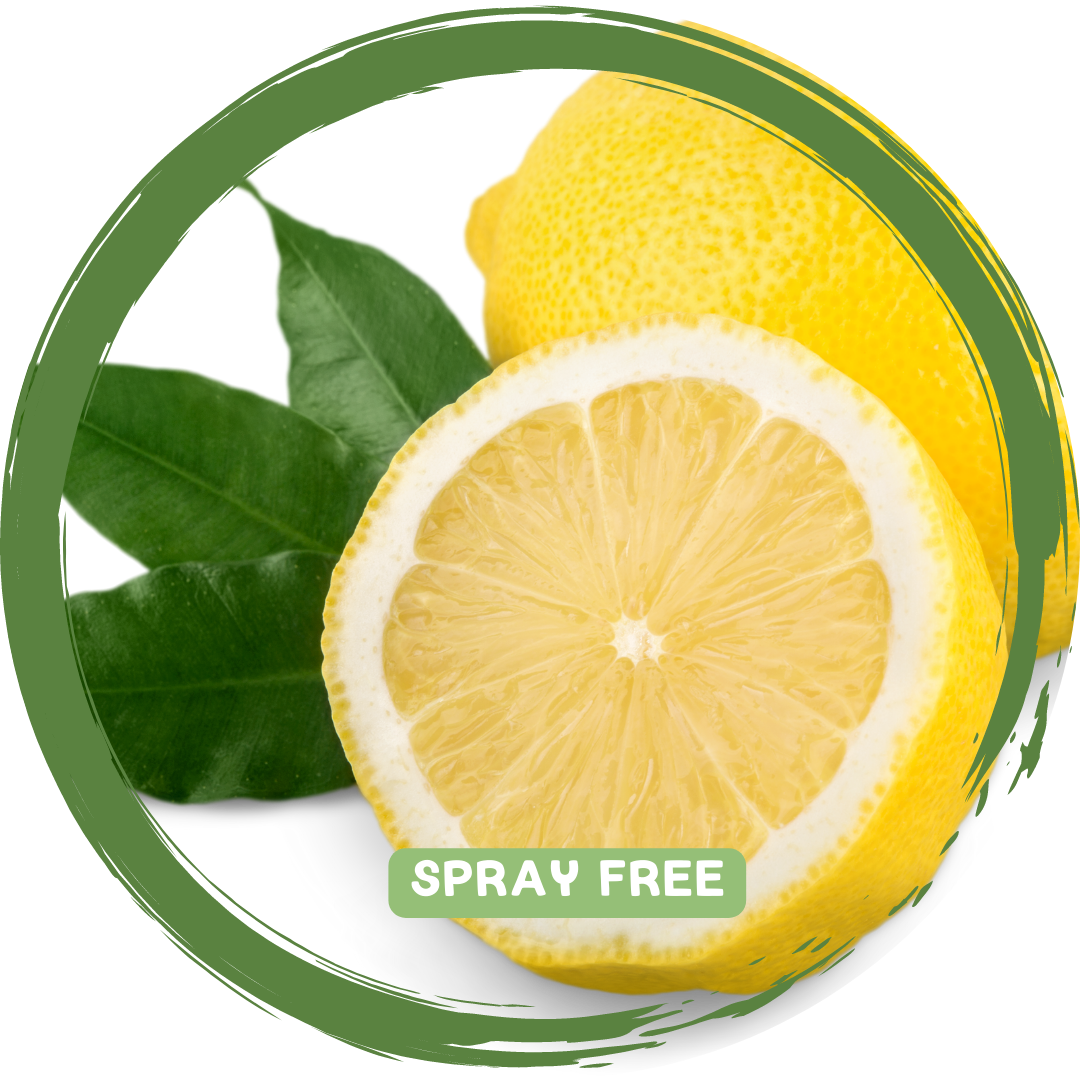 Lemons - Certified Organic
Sale price
$6.00
Regular price
Product Info
Delivery Information
On the farm!
Usually not eaten alone, due to its sour flavour, lemons are enjoyable in many other ways, like refreshing and delicious lemonades, pastries and desserts, such as tarts and the lemon meringue pie. The distinctive astringent flavour of the fruit is also used to enhance many poultry, fish, and vegetable dishes. And it's a great when added to a salad dressing. The juice, flesh and rind can all be used in various ways to add flavour, acidity and vibrancy to a dish.
Lemons are generally available all year however their main production is in winter – this is when they are at their very best. However Queensland grown lemons have the potential to fruit in Spring and Summer (October – March).
Nutritional Info & Storage Tips
A fantastic and fun source of vitamins C, B6 and potassium, folate, minerals, phytonutrients and antioxidant.
Lemons are best kept in the fridge. Stashed in the fridge in the crisper drawer or on a shelf, fresh lemons will keep for a week or more.
If you really want your lemons to last, pop them in a sealed container or bag. This extra step will prevent lemons from drying out and keep them fresh for up to a month.
Left at room temp, lemons will dry out leaving you with less juice and a tough rind.
Delivery charges vary depending location, with a minimum order value of $60.
All deliveries are made Thursdays or Fridays depending your postcode.