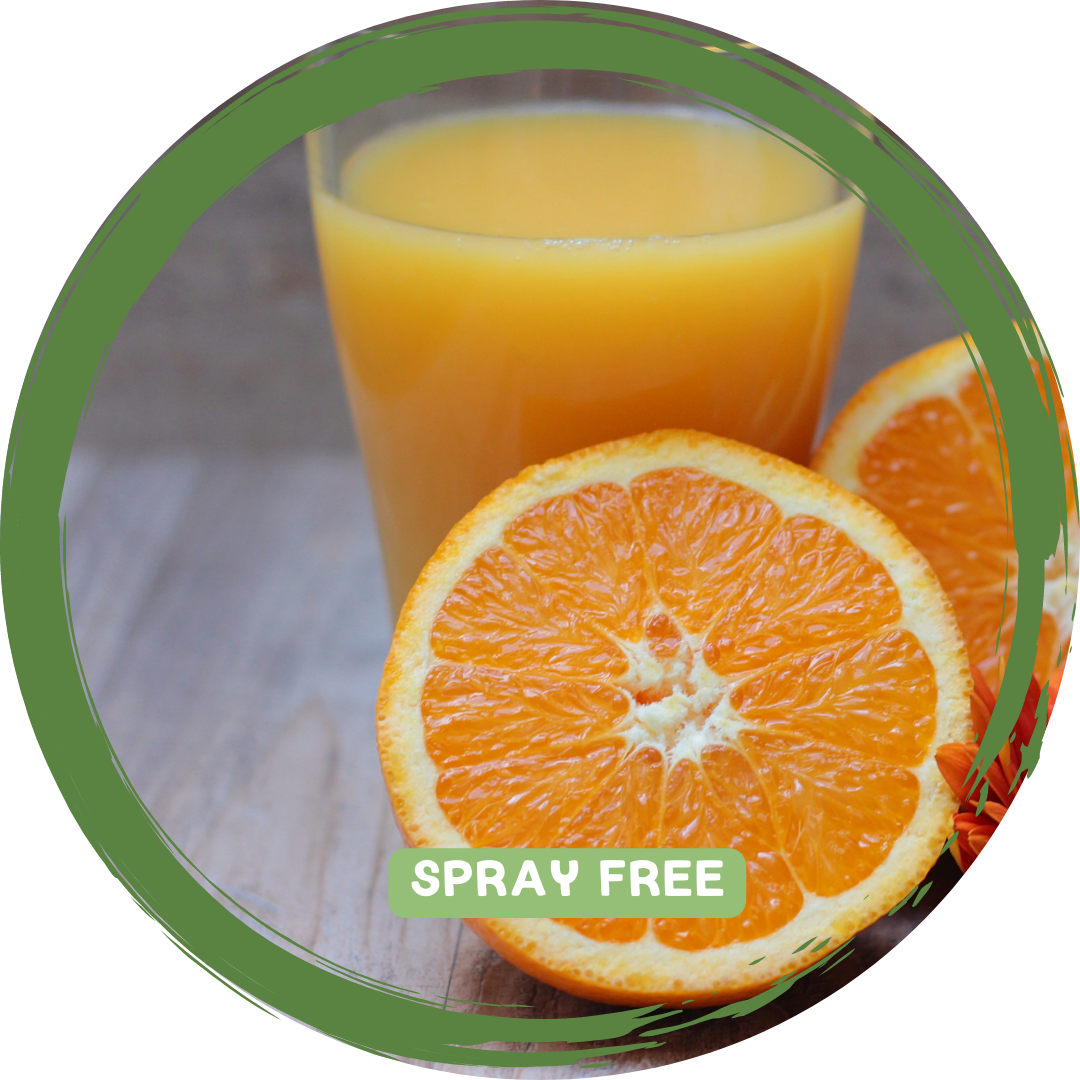 Oranges Juicing 1kg- Spray Free
Sale price
$5.00
Regular price
Oranges Juicing 1kg- Spray Free
Sale price
$5.00
Regular price
Product Info
Delivery Information
Per kg
On the farm!
By its own or combined, Juicing Oranges have the greatest sweet-citric flesh covered by a thick peel and they're packed with nutrients.
Get the best of your Juicing Oranges by squeezing or reaming them. No additional ingredients are needed to enjoy a perfect Orange Juice, however, you can make delicious combinations though.
Your best bet is to obtain the fruit as soon as possible after it has been harvested. Locally harvested produce offer fresher citrus fruits due to the fact that are delivered straight from the harvest.
Oranges are available throughout the year however they are in their most abundant during citrus season from May – November with winter being their peak. Valencias are available during summer months November – February.
Nutritional Info & Storage Tips
A delicious and fun way to add nutrients to a healthy diet, such as vitamins C and A, folate, potassium, fibre, proteins, copper, magnesium, flavonoids. Orange juice may also help decrease markers of inflammation, which could reduce the risk of chronic disease.   
Always look for a firm fruit, heavy for size with smooth skin and free of soft spots.
Keep in mind that properly ripened fruit will keep longer. Ripened fruit will have very bright and vibrant colours. A fully ripened citrus fruit will have reached the fullness of its colour. Dull looking fruit can indicate over ripeness and oranges with an abundance of greenish skin can mean that the fruit is under ripened.
Store in the fridge year round. 
Recipe
Get a yummy and nutritious 3 in 1 juice by combining our Juicing Oranges, Juicing Carrots and Beetroot! You could also add some of our amazing ginger for an extra bit of zing!
Delivery charges vary depending location, with a minimum order value of $60.
All deliveries are made Thursdays or Fridays depending your postcode.