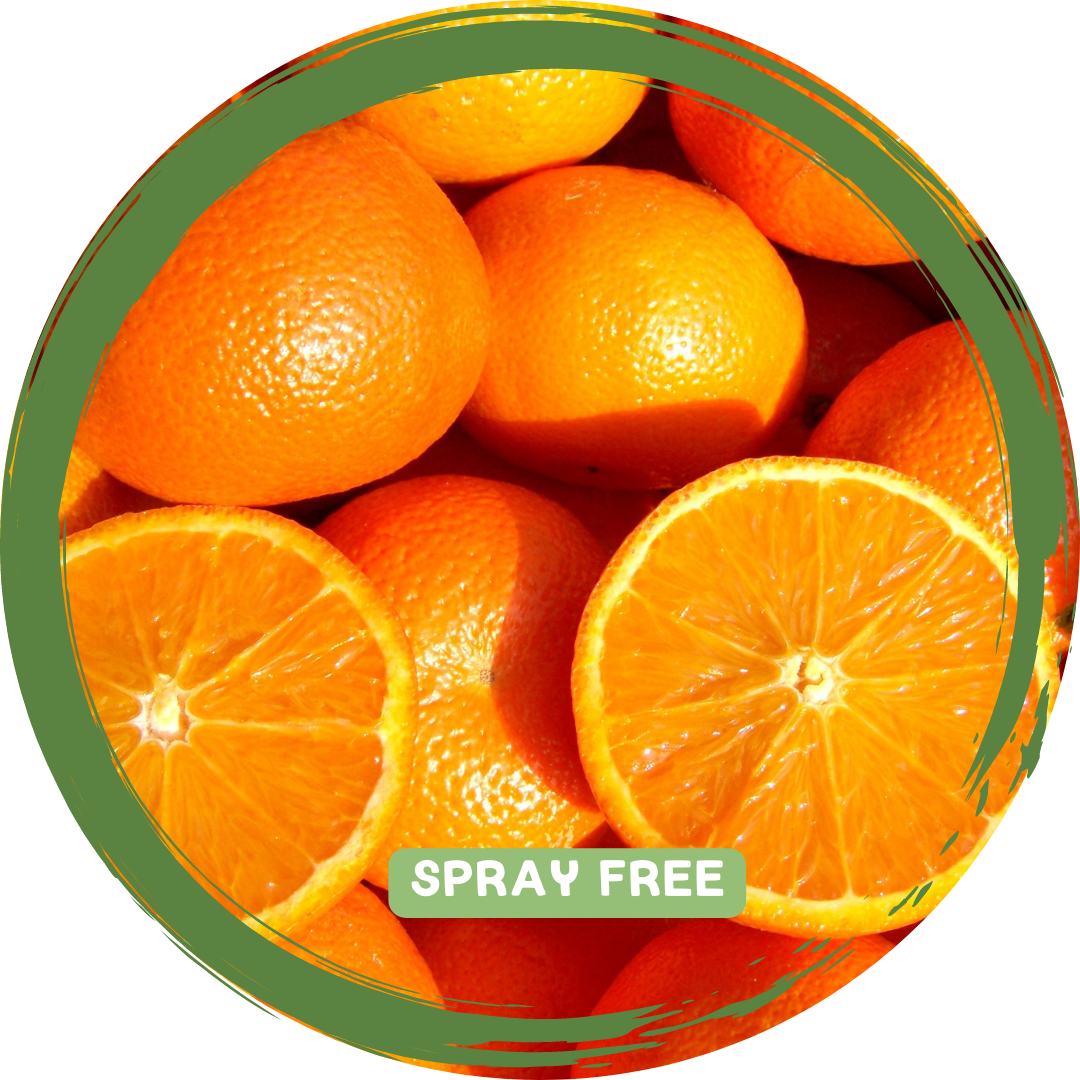 Oranges - Local Spray Free
Sale price
$3.50
Regular price
Product Info
Delivery Information
On the farm!
Delicious! Oranges are characterised for their thick orange and aromatic rind and its gorgeous sweet-citric flesh, although sweet is not always the case, some are too sour and citric as well. Oranges are not only consumed raw or in juice, there are lots of different options and combinations for oranges, such as cakes, adding to cooking, salads, smoothies, mixed with chocolate, and so on.   
Your best bet is to obtain the fruit as soon as possible after it has been harvested. Locally harvested produce tend to offer fresher citrus fruits due to the fact that they are delivered straight from the harvest.
Oranges are at their peak between June and September. Valencias are available during summer months November – February. 
Nutritional Info & Storage Tips
Packed with Vitamin C; oranges also contain flavonoids, folate, fibre and antioxidants responsible for boosting the immune system.
Keep in mind that properly ripened fruit will keep longer. Ripened fruit will have very bright and vibrant colours. A fully ripened citrus fruit will have reached the fullness of its colour. Dull looking fruit can indicate over ripeness and oranges with an abundance of greenish skin can mean that the fruit is under ripened.
Store in the fridge year round! 
Delivery charges vary depending location, with a minimum order value of $60.
All deliveries are made Thursdays or Fridays depending your postcode.