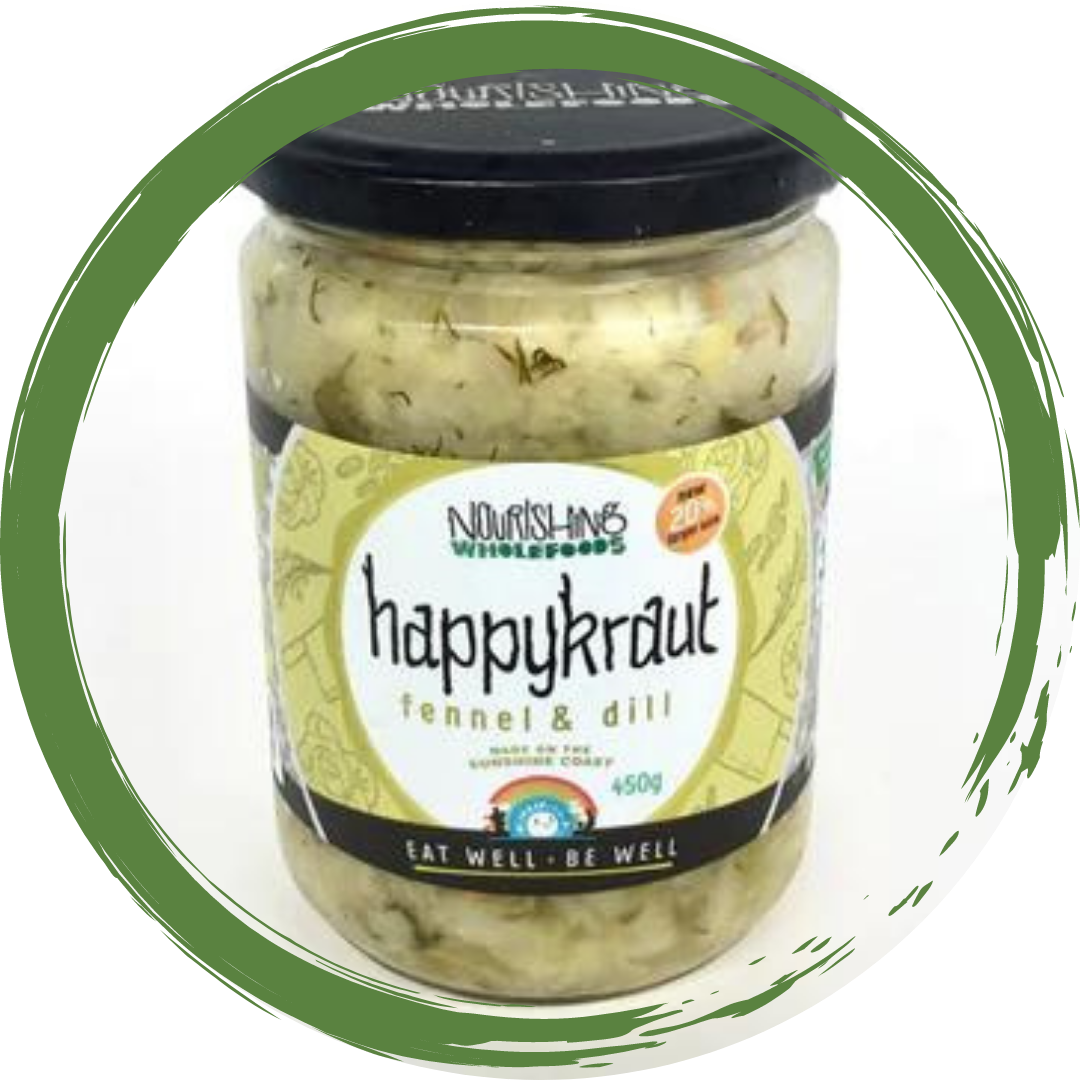 Fennel & Dill Happykraut 450g
Sale price
$16.00
Regular price
Fennel & Dill Happykraut 450g
Sale price
$16.00
Regular price
Product Info
Delivery Information
Fennel & Dill Happykraut 450g
Nourishing Wholefoods fennel & dill happykraut is coarsely chopped and wild fermented.  Made with crunchy drum cabbage, fennel seeds and fresh dill, it has that classic dill pickle flavor with subtle aniseed notes that add complexity to every mouthful.
Kraut offers the perfect balance to rich fatty foods but it's also delicious tossed through hot or cold salads, on a cheese platter or sprinkled on an omlette or scrambled eggs.
Ingredients: cabbage, fresh dill, organic fennel seed, Australian sun-dried macrobiotic sea salt, love.
Delivery charges vary depending location, with a minimum order value of $60.
All deliveries are made Thursdays or Fridays depending your postcode.