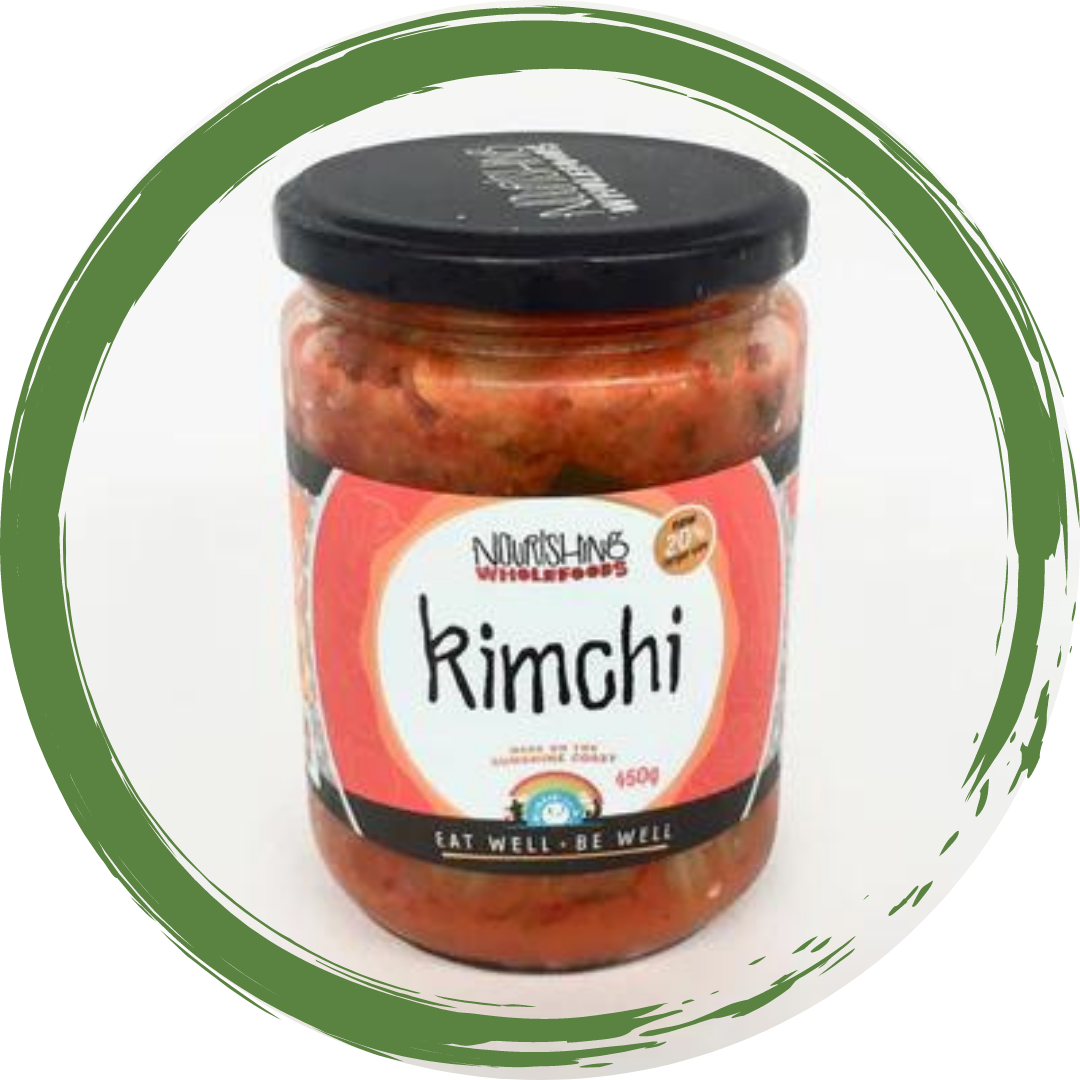 Sale price
$16.00
Regular price
Red Kimchi 450g
Sale price
$16.00
Regular price
Product Info
Delivery Information
Red Kimchi 450g
Nourishing Wholefoods red kimchi is lovingly hand chopped and wild fermented. Made with wombok cabbage, shallots, ginger, garlic, Korean red pepper powder and shrimp, it has a deep yet balanced flavor and just the right amount of spice on the back of the palate.
Kimchi is served as a side with every meal in Korea.  It's delicious with poached, fried or scrambled eggs, on rice with a dollop of mayonnaise or mixed into a cup of hot bone broth.
Ingredients: cabbage, daikon radish, shallots, red pepper powder, organic ginger, garlic, shrimp paste (shrimp, salt), organic rice flour, organic coconut sugar, Australian sun-dried macrobiotic sea salt, love.  Allergen info: contains shrimp.
Delivery charges vary depending location, with a minimum order value of $60.
All deliveries are made Thursdays or Fridays depending your postcode.