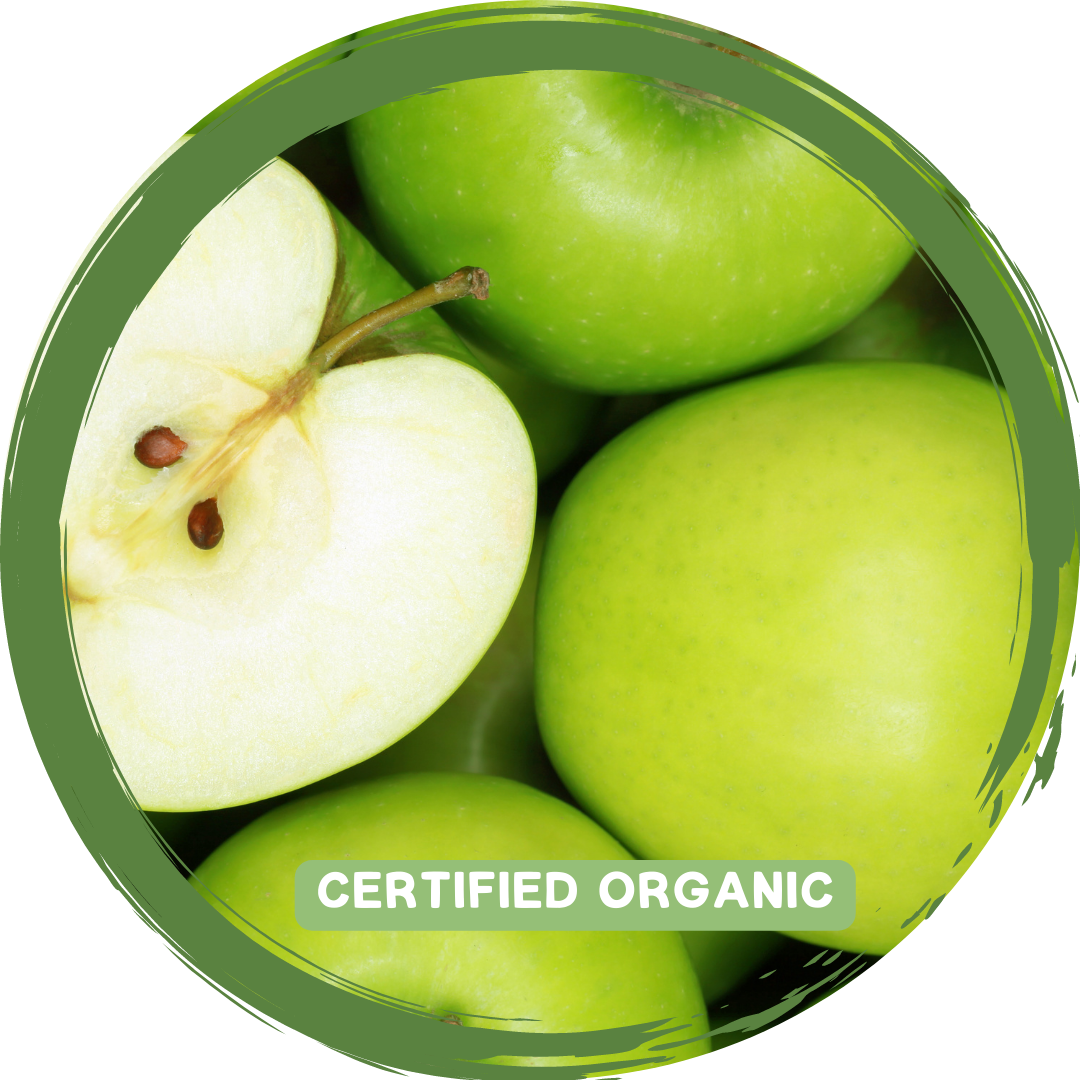 Apples Green - Certified Organic
Sale price
$6.00
Regular price
Product Info
Delivery Information
On the farm!
Green Apples, as the name suggests, have an even, bright green skin, sometimes greenish-yellow with a round-conical shape. Compared with their Red Sisters, Green Apples have an acidic flavour with just a hint of sweetness. Green apples are juicy, crispy-crunchy and off course, delicious!
Commonly eaten raw, they are also good for smoothies, sauces, slaws, baking, stewing, dehydrated or cooking in recipes that require an acidic apple variety. The green apple makes for a perfect snack or can be, thinly sliced throughout salads, used in curries, sauces or baked in cakes, whole baked and stuffed for a warm winter treat.
Delicious combinations include, green apple and peanut butter, green apple and blue cheese, green apple and sandwich/wrap and of course green apples in pies, crumbles, cakes and pastries.
Green Apples are usually available all year round.
Nutritional Info & Storage Tips
Green Apples are a great source of Vitamins (A and C), nutrients, dietary fibre and naturally low in fat and sugar, and no cholesterol, they are also a good source of potassium.
The antioxidants and flavonoids in apples help prevent respiratory disease, while the fibre helps with digestion and reduces the risk of developing diabetes.
Store apples in your refrigerator in the crisper. Be mindful that they are odour-absorbent, so keep them away from onions, potatoes, and other strong-flavoured items. Apples can also be dehydrated (with cinnamon sprinkled on top) and stored in a Ziplock bag!
Delivery charges vary depending location, with a minimum order value of $60.
All deliveries are made Thursdays or Fridays depending your postcode.